About Alchemy Geopolymer Solutions
Alchemy Geopolymer Solutions (AGS) is a scientific technology- based research company licensing the use of their Geopolymer patents and proprietary formulations to manufactures, industrial and commercial companies that need alternative construction materials and solutions.
Alchemy Geopolymer Solutions grew out of revolutionary geopolymer research and development performed over the last 14 years at Louisiana Tech University in Ruston, Louisiana.
Driven by a team of researchers and inventors in the university's Trenchless Technology Department; AGS combines advanced knowledge in the field of materials science and trenchless technology to deliver unique solutions to multiple industry segments.
How To Work With Alchemy Geopolymer Solutions
Step 1: AGS begins the process by listening to prospective customers needs for more enhanced construction materials and concrete alternatives with product improvement in areas such as:
Step 2: AGS will then design potential research solutions with deliverables based on the need for solving the client's desire for enhanced commercial products/services.
Step 3: AGS and interested industry partners discuss the use of patents/proprietary formulations availability for licensing opportunities to enhance "go to market" product solutions to drive new revenue.
Some of the areas that AGS has performed research within are:
Our Team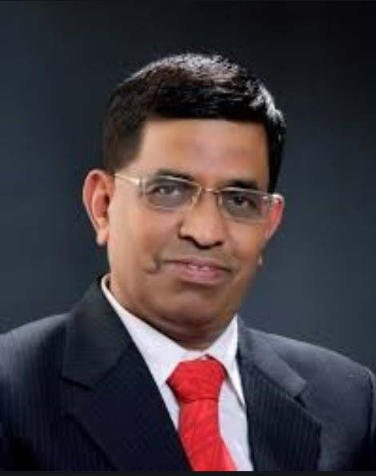 Dr. Sudhir Amritphale, Chief Scientist
Dr. S.S. Amritphale is the Chief Scientist & Technology Officer of AGS and is a Visiting Research Associate at Louisiana Tech University, Trenchless Technology Centre Ruston, LA.
He has served as a Chief Scientist and Acting Director at Advanced Materials and Processes Research Institute (AMPRI) a National Research Institute of Council of Scientific and Industrial Research (CSIR), Government of India.
He is also a Former Professor of CSIR – Academy of Scientific and Innovative Research at CSIR- AMPRI, Bhopal, India. He has to his credit 14 patents granted in USA in the area of geopolymeric materials and 17 patents in the area of advanced materials in India and one patent in Germany.
He has developed 11 technologies and transferred 6 Know – How to various industries in India. He has published 154 Research papers in the International Journal of repute.
His areas of research and development are among the advanced materials namely geopolymers and radiation shielding materials utilizing Industrial wastes. He was awarded the CSIR – DAAD fellowship of Germany twice to work on precursors derived advanced ceramic materials useful for broad application spectrum.
Recently he has authored a book chapter on "Advanced Geopolymerization Technology" published by IntechOpen, U.K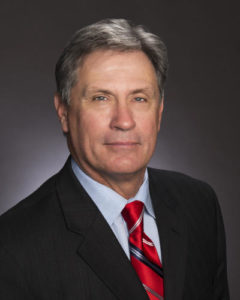 Mike Higgins, Chief Strategy Officer
Mike serves as the Chief Strategy Officer & COO for Alchemy Geopolymer Solutions and provides executive leadership in the areas of corporate strategy, business development, business start-ups, and sales & marketing management.
Mike is also the Principal of Strategic Performance, a strategic management and sales consulting company specializing in operating and helping businesses grow their companies. He has participated in growing the revenue for 75 companies in the last 23 years while serving interim roles of President, CMO, COO, Executive Vice President and Vice President of Sales.
Mike has gained vast experience in over 25+ different industries including all segments of business to consumer, business to business, and business to government.
Jack Rome, Jr., CEO
Jack Rome, Jr. (Jackie) serves as the Chief Executive Officer of AGS and brings more than 40 years of specialized business start-up, organization structure, finance, accounting and management experience to the team, including service as Chairman, CEO, President and CFO of several companies.
He has extensive experience in all aspects of business enterprises that range from "start-up" companies to "well established, legacy" companies. He has over 50 years of experience in all phases of owning, operating and providing management consulting services to businesses in diversified business segments.
Jackie founded a professional management consulting firm specializing in organization structure, management systems and financial services. The firm provided professional services in the areas of acquisitions, mergers, reorganizations, divestitures and other corporate management and financial needs. Jackie's 40-year-old firm was merged with Crossmark Management Group in August 2013. Jackie has been directly involved in over 200 acquisitions, sales and mergers in his career. The total dollar value of these transactions exceeds $400,000,000.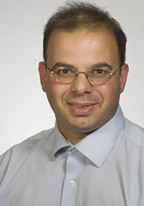 Erez Allouche, Scientist/Inventor
Dr. Erez Allouche is a Scientist and past Associate Professor of Civil Engineering at Louisiana Tech University. He holds the T. L. James Eminent Scholar Chair in Civil Engineering, and is the former director of the University's Trenchless Technology Center.
Dr. Allouche has specialized in advanced cementitious materials for 16 years, authored more than 60 publications on advanced protection systems for concrete structures, and engages regularly with industry professionals across the United States.
Dr. Allouche is the inventor, or co-inventor, of 17 U.S. patents, including four in the field of geopolymeric binder systems.